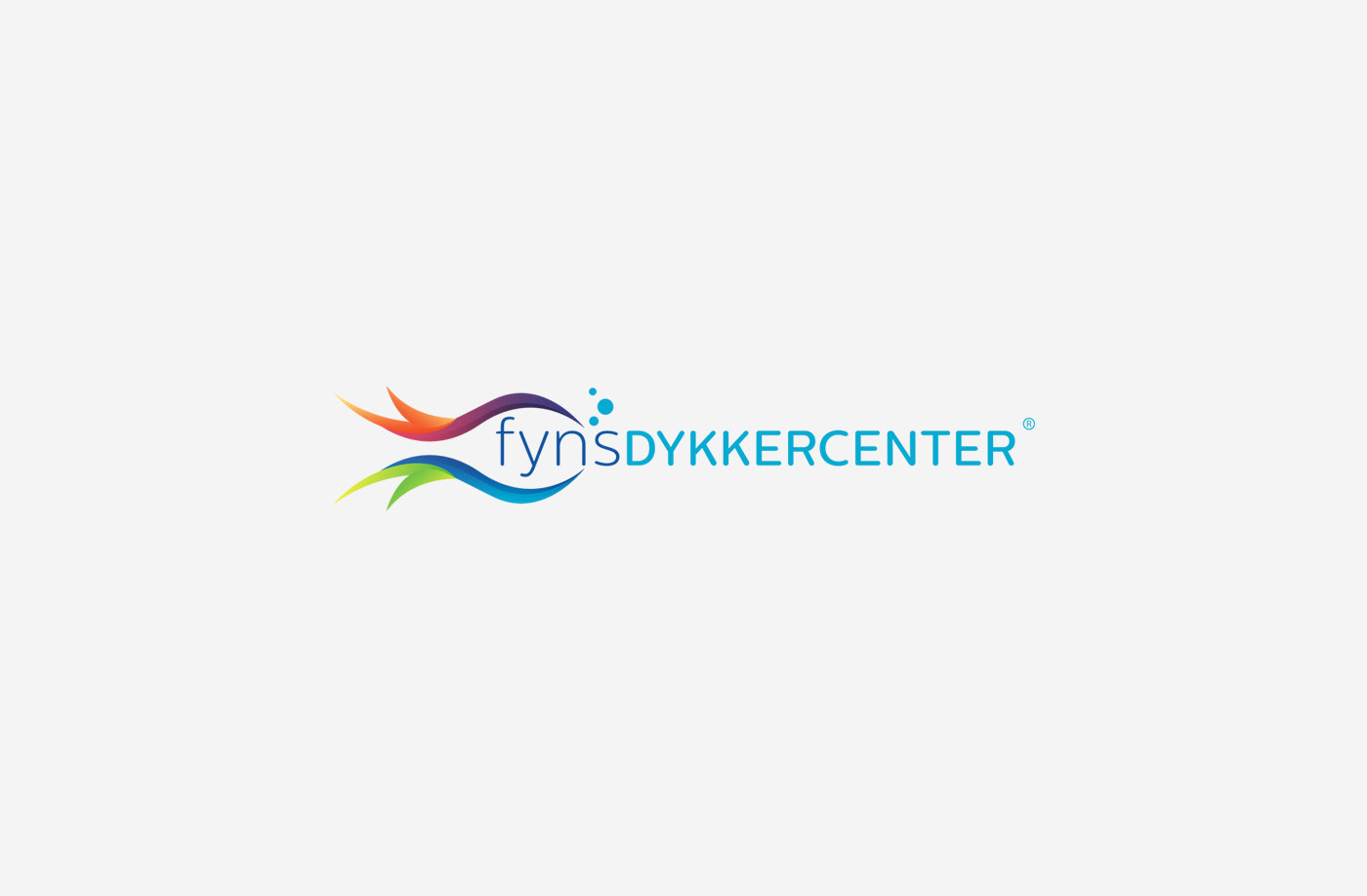 Branding Identity and Corporate Stationery Design
The company is a scuba dive center located in Denmark and I had the great pleasure to work with them. They're selling scuba diving equipment, education and certification of divers, scuba travels, scuba equipment rental and offering diving tours. Also specialists in spearfishing and free diving.
Fyns Dykkercenter was founded in 1968 and is the oldest dive Centre in Denmark. There has been 2 different owners since, but the name and spirit has always remained the same. The meaning of 'Fyns Dykkercenter' is directly translated to English: Funen Divecentre. Funen (Fyns) is the name of the area and iceland where they're located.
Inspired by the water, the sea world and the diving adventures I've explored different ideas for Fyns Dykkercenter's design and came across the best concept that is simple, unique, memorable and flawless. An abstract relaxed shape – a combination between a fish and waves with a use of colors that represent an emotional mood in a colorful ways.
The project is supported by diving organizations SSI & PADI.